Haier Gains Big Pakistani Government Laptop Order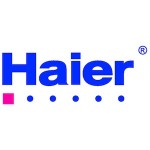 Chinese electronics and home appliances maker Haier Group gained an order of 100,000 laptops for Pakistan's Prime Minister Youth Programme.
More China Sourcing News
• mary
said:
I have had my sanyo tv for about 5yrs after the 2nd year the tv was dark on one side when tv...
• Amy
said:
We bought a sanyo A YEAR AGO and went to turn it on today and absolutely NO SOUND ! We paid...
• VIctor Liew
said:
Your snarky comments about Solaria's lack of transparency about what type of new...
• Willie Summers
said:
Great information. Good that sumsung will touch on social welfare and environmental...
• Terri Lane
said:
Great information. Soy sauce from China are very tasty. :)
• Kay Hyde
said:
This is good that china has a security contract with Australia. Contracts are very...
• Telecom Audit
said:
It's not uncommon for businesses to lose track or control of their Telco Services....
• Yana
said:
Why don't you cover Why don't you cover China's financial sopuprt of the...
Recent News