Saint-Gobain Secures Approval For Chinese Aircraft Repairs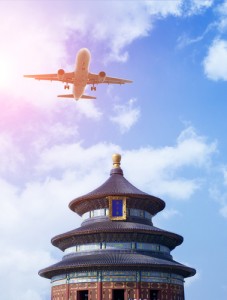 Saint-Gobain Aerospace has been approved by the Civil Aviation Administration of China for the test, inspection and repair of radomes and fuselage components for civil aircraft.
More China Sourcing News
• Sayaka
said:
have a realistic disiusscon about China's option in Tibet. Look you can sermonize to...
• Amy
said:
We bought a sanyo A YEAR AGO and went to turn it on today and absolutely NO SOUND ! We paid...
• VIctor Liew
said:
Your snarky comments about Solaria's lack of transparency about what type of new...
• Willie Summers
said:
Great information. Good that sumsung will touch on social welfare and environmental...
• Terri Lane
said:
Great information. Soy sauce from China are very tasty. :)
• Kay Hyde
said:
This is good that china has a security contract with Australia. Contracts are very...
• Telecom Audit
said:
It's not uncommon for businesses to lose track or control of their Telco Services....
• Yana
said:
Why don't you cover Why don't you cover China's financial sopuprt of the...
Recent News